Original hand-illustrated gifts for Avatar® movie fans from your photos. Our illustrators turn your photos into eye-popping canvas portraits inspired by the new epic AVATAR® movie. Exclusive artists to AllPopArt — not available anywhere else!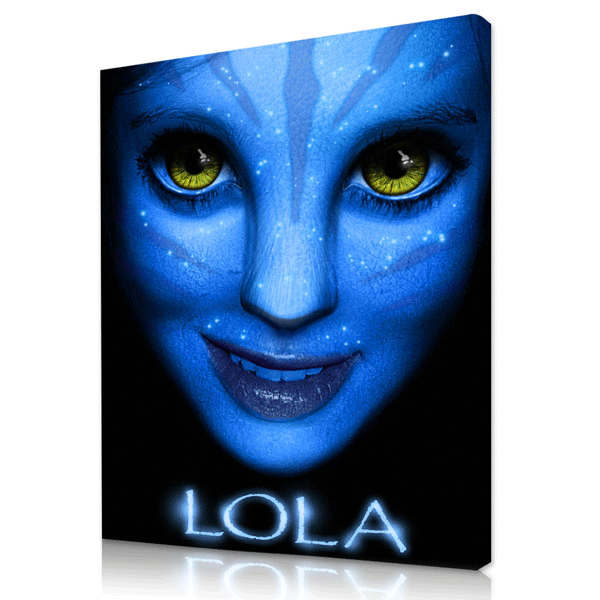 Create an AVATAR® from your photos now! These amazing portraits are hand-illustrated from your photos, we turn your photos into an avatar®!
These custom avatar portraits, are incredible. Very realistic they look exactly like the AVATAR® movie. This beautiful custom made original avatar-inspired portraits really show your inner AVATAR® spirit. If you loved the movie, you will amaze yourself with these incredible canvas printed designs.