Going to the mall without a game plan this holiday season is as good as inviting Santa and his elves to kick the tinsel out of you by the food court. It's rough out there. Don't go in unprepared.
And, just because we here at AllPopArt genuinely like you and care about your well being, we've come up with some suggestions to make things a bit easier, organized by recipient. Godspeed.
Gifts For Mom ♥:
Moms are terrific. Until you have to shop for them. "Oh, I don't want anything," they say. "You don't need to be spending money on me," they martyr. That last one is probably true, considering they still have the macaroni bracelets you made them in first grade in their jewelry boxes, but even martyrs need nice things once in awhile.
For a fun gift, think outside the box about what your mom likes and go from there. Does she bake like a maniac? Take a picture of that cool retro red mixer she's always used and let us make it into a kitchen centerpiece.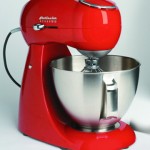 Feeling sentimental? Dig through some of the boxes in the attic and find a picture of her mom or grandmother and send it over. We'll help you pick a style and color scheme to set off the memory to perfection.
The bottom line with moms is that they know you're wonderful. They know you are the smartest, sweetest, most thoughtful and creative kid ever to walk the earth. Give them a gift they couldn't find anywhere else this year and prove them right.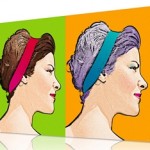 Stay tuned for our next installment: Dads.