The thank you note is a wonderful, versatile thing. It clinches jobs, it wins goodwill, and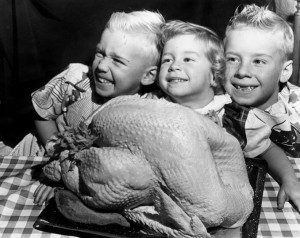 sometimes, when paired with an equally thoughtful gift, it truly expresses your appreciation to a deserving recipient. And you know what? AllPopArt can help you out with that thoughtful gift part, no problem.
Here, Woman's Day's Summer Sanders talks to MyFox Boston and MyFox New York about how customers are using AllPopArt to give thanks to family and friends this year.
Personalized Thank You Gifts on MyFox Boston
Personalized Thank You Gifts on MyFox New York
Shopping for some tough cookies this year? After her role as a professional organizer for Style's series, "Clean House," Woman's Day Trish Suhr knows the good gifts from the crap. With the season of giving approaching, she shared some her favorite holiday gift ideas with Fox's Good Day, LA including – drumroll, please! – some new styles from AllPopArt Studios.
Happy thanking and giving! We know you'll be great.