Chances are, if one of your kids stood on the counter and ate most of the Thanksgiving turkey while you were in the other room looking for the fancy napkin holders, justice would be swift.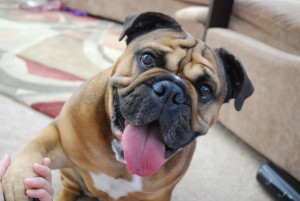 And if he ran outside in the mud and then charged back into the house to do a dance on the new sofa, there'd be a seat in the time out corner with his name on it.
Pets don't get off for such transgressions either, but they know how to use those furry little mugs of theirs to lessen the sentence – big time.
Here at AllPopArt, we're suckers for wet noses. Therefore, it's only fitting that we're thrilled to introduce one of our favorite new pet portrait styles: the Geometric.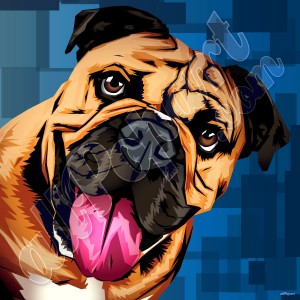 Send us a picture of Fido at his most charming, the best color palette to match your room, and your choice of dimensions and frames and we'll get to work.
Our artists will play with different monochromatic color schemes for a bold background and then apply their talents to amplify your pet's coat, punch up his defining features and create a fun, lively new portrait fit for the king of the house.
Think a painted portrait is more indicative of Snowball's stately mug and joie de vivre? Check out the bright canvases we've made using our popular pet-glo™ portraits.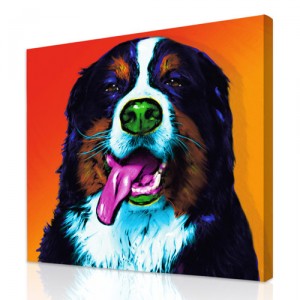 Take a look at all of our pet portrait styles from airbrush to silhouette here.