There's a big difference between sugar water and salt water and one of them can really piss off a hummingbird.
The same holds true for online shopping. Unfortunately, what you think you're getting isn't always what arrives at your front door and returning a disappointing purchase can be a hassle, a letdown, and sometimes the deciding factor in whether you're willing to try again. When you choose to spend your money on a custom, personalized portrait from AllPopArt, you can be sure that what you want is just what you'll get.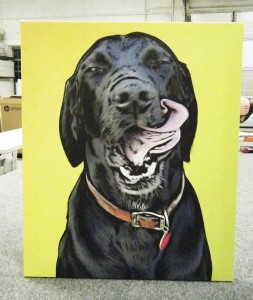 Every pop art portrait, poster, and print we create is designed and illustrated by hand by the talented artists on our digital art team, specifically for you. The unique combination of hand illustrations plus digital effects created by our own in-house design software means that your one-of-a-kind photo to canvas can be tailored to meet your specifications and is truly something special.
Within 3 – 5 business days of working with AllPopArt, you'll receive proofs of your custom design. If you want any changes, simply let us know and we'll go back to the drawing board until you are satisfied with your portrait.
Creating a custom piece of art means having a lot of choices. Colors, frames, dimensions, styles — it can be difficult to know what will look good in your space without seeing your options in person.
Luckily, AllPopArt has fantastic photos of our different frames and materials and galleries of before and after canvases to help you feel confident about your choices.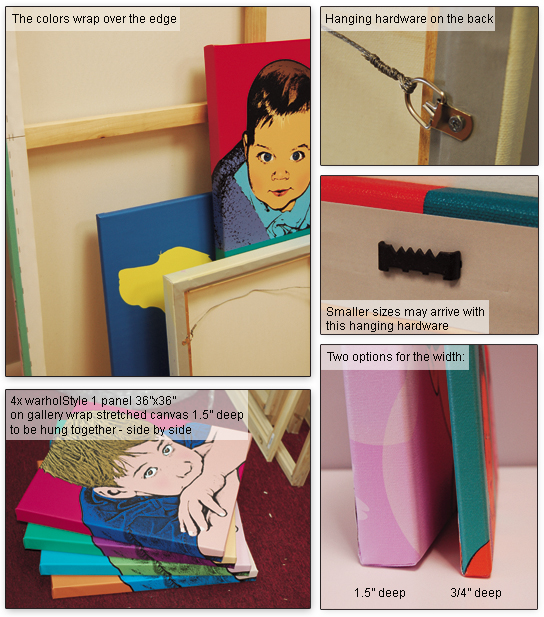 We stand by the custom artwork we create, but if you aren't happy, neither are we. AllPopArt guarantees that if you are any less than 100% happy with the final portrait you receive, you can simply pop it back in its box and return it to us within 7 days of receiving it and we'll redo the portrait or refund your money, no questions asked.
Try us out and we think you'll find quality is never an option and satisfaction is a guarantee.