Obviously, you were destined for greatness. Caped, masked, crime-fighting greatness. You know this, but your body, with its stubborn refusal not to fly, lift cars, dodge bullets, or grow sledgehammer-like fists does not. Luckily, you've got options:
Option 1: Spend four years mastering kung fu by training with a deceptively tiny Asian man who is awesome at hitting you in the face.
Option 2: Send a photo to AllPopArt and get the Superhero look with none of the super-searing pain.
We vote option two.
Here's how it works: send us a photo of you looking your most super-heroic (*we're partial to your trademark, "Bad-guys-beware" sneer). Then choose your favorite superhero idol from our gallery and the perfect canvas to display your alter ego.
The talented artists at AllPopArt will get to work, making your photo into custom superhero pictures on canvas fitted for display in any Fortress of Solitude, Secret Sanctuary, Bat Cave, or yet-to-be-named lair.
All the superhero pictures on canvas we create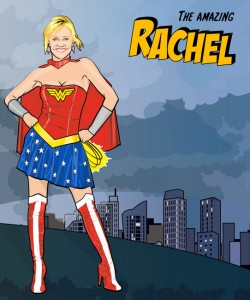 and 100% Marvel-approved for authenticity and printed on museum quality paper or canvas, so your custom portrait will be so good, you might want to stash it in the closet if Doc Ock is in the neighborhood.
Call, email, or bat signal us soon — March is prime cape weather.
Love,