You've DIY'd the heck out of every chair rail, light fixture and dust ruffle in your house and the place looks great. From the soft paint color – something with a name like "Come Heather" or "Evening Sigh" – to the framed photos above the fireplace, everything says, "Hello! Glad to have you here!"
Everything that is, except the backyard. Back there, the combination of long dead potted plants and a grill that reminds you you're due for a tetanus shot don't convey "Welcome!" quite so much as "Scram."
Luckily, there's a show for that. It's called Extra Yardage, and it stars a man who knows what he's doing when it comes to landscaping, and will show you how DIY backyard transformation is done in just 20 minutes plus commercials.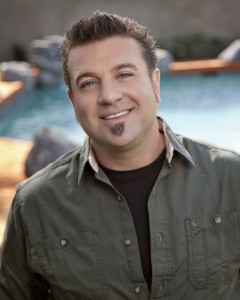 The man, Billy Derian, brings his expertise to the DIY Network every Tuesday evening at 10:30 pm e/p and Saturday and Sunday mornings at 10 and 8:30 am e/p. And whether you're new to the show or a die-hard DIY-er from way back, we at AllPopArt suggest you tune in to the July 26th (and 30th and 31st) episode, to see some of our original artwork integrated into one of Billy's designs.
Want a sneak peek? Okay, but only because you asked so nicely :). Here, for your advance-viewing pleasure, the pop art canvases inspired by the artwork of Warhol, and created just for Extra Yardage by AllPopArt​.com.
Remember to tune in!