Turning modern innovators into early 1900s paintings: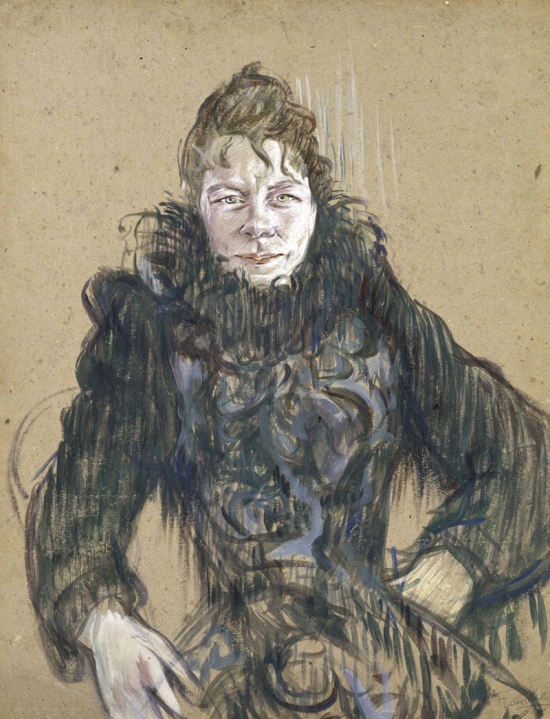 The EG conference is held each year, with a plan to share the best of entertainment, education, innovation, and imagination with all those who attend.
As the illustrators for their official program, we get to share in on the action!
We are getting ready for the 2012 conference, working on all the prep work. Part of this entails us to check out some of last years designs and where the inspiration came from.
One of the coolest pieces we did was taking a picture of one of the presenters, Lynda Barry, and using her face in a 1956 painting!
The 1956 painting of choice was one by Toulouse-Lautrec, a French painter known as one of the greatest of the Post-Impressionist period.
How it was done: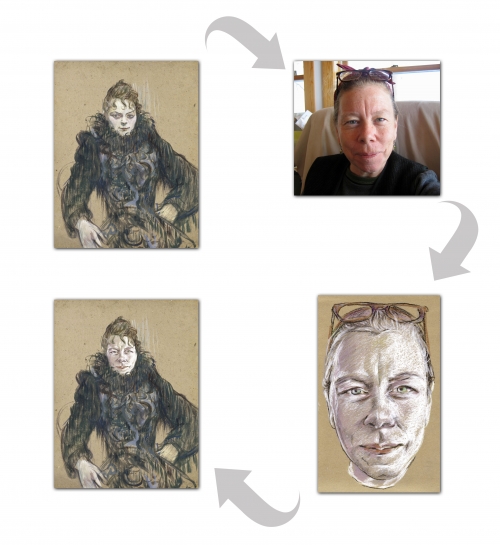 · We started with a concept (the 1956 painting itself)
· To recreate Barry's face into the artwork, we sketched from a photo of her, using wide wax bars (as seen in the image above) This gave the image the similar texture and effects that blended with the original painting.
· After scanning the sketch into the computer, we completed the final touch ups and placed her face into the painting. And Voilà!
This masterpiece was fun to create and fun to look at!
Want to see more? Ok! Check out the full EG program here: http://​www​.the​-eg​.com/​e​g5/program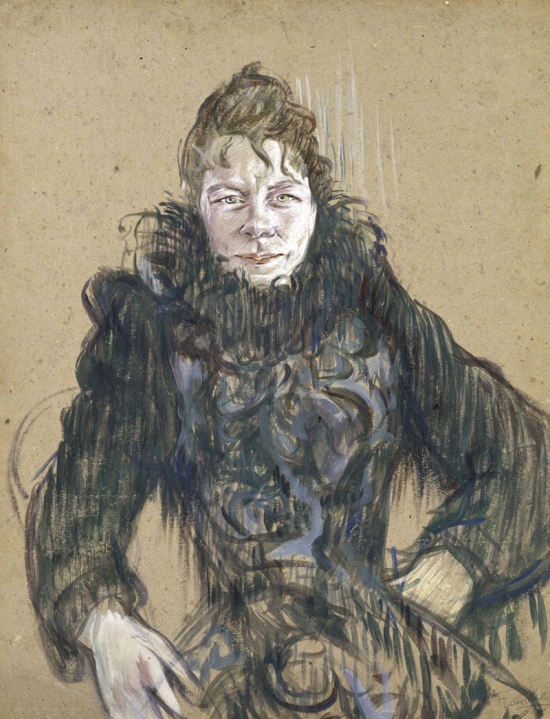 The EG conference is held each year, with a plan to share the best of ">