From 1791 to today, the work of the talented can be seen at 
EG

.

To continue our series on the illustrations we created for the EG conference, we would like to show off this next piece.

Alexa Meade is a wonderful artist known for her installations where she applies acrylic paints on people to create a 2 dimensional painting. We thought we could be just just as creative and use her image with a twist and create her as a 1700s painting.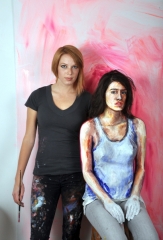 We found this image here that closely resembles the facial position on the original painting. This original portrait that we chose was Arthur Atherley done by Thomas Lawrence and now hangs in the Los Angeles County Museum of Art.
Once we had the perfect image of Alexa Meade to use, we went straight to work on the new design. We were able to perfect a technique of brush strokes that matched Lawrence's work and incorporated our new image.
Luckily, Master Arthur Atherley had long hair, making it a perfect fit for Meade!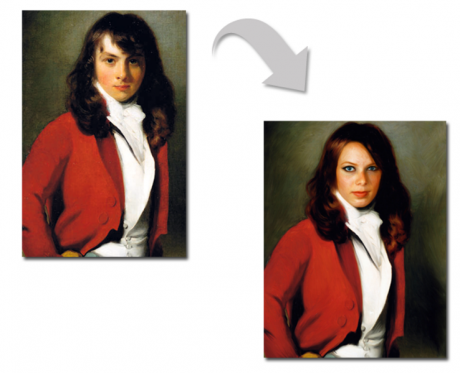 We picked the most complimentary and fun concepts for each speaker based on their personality, their look, and their talents. I think we can all agree they came out to be awesome pieces of artwork!
To see the full spread and to learn more, visit this link for the EG Conference Program: http://​www​.the​-eg​.com/​e​g​5​/​p​r​o​g​ram