Food truck frenzy!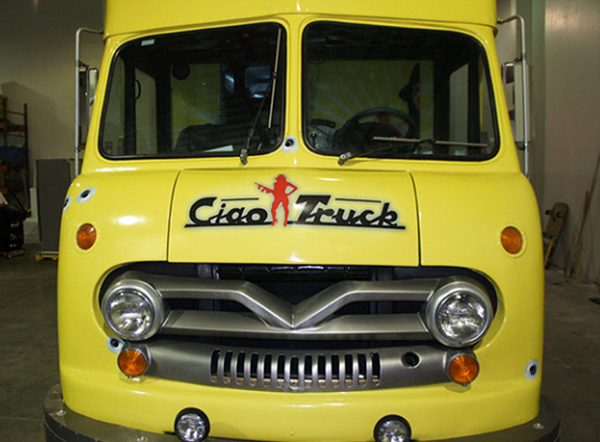 There has been a huge spike in food trucks over the past year. With the growth of this business, it has been a common occurrence to see groups of food trucks visit local areas on a regular basis. Just down the street from our office there is a food truck gathering every Monday night at the Arts Park at Young Circle. And it's soo convenient (since I live so close and all) When I'm with friends and family, we no longer need to spend so much time debating on where everyone wants to eat and whose going to drive. We can just head over to the park and everyone can enjoy what they want since there are soo many options!
There are even apps you can download to track food trucks! How awesome is that?
With this recent spike in food truck popularity, everyone is looking for the best way to grad some visual attention! What better way than have an amazing design on your truck? And who better to design your artwork than AllPopArt?! Yea, no one.
We do offer many different art styles to fit many different needs. However, we understand there are some designs that don't fall into the style categories. If that is the case, then you can contact us and we can create something custom. That is just what we did when a local food truck owner came to us looking for a specific design.
Peter, the owner of the food truck known as Ciao Truck (serving Italian gourmet flatbreads and pasta) came to us a little while ago with a concept that we helped turn into a beautiful piece of artwork form their food truck.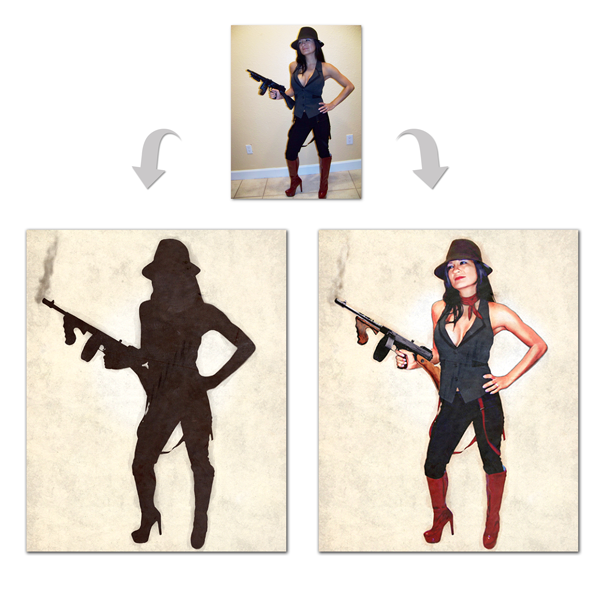 They wanted to create a custom Pin-Up style image to use as an eye catcher. We jumped on board with the idea; I mean who wouldn't look twice at a pin-up model? We started with the original image and then created the final design
They were able to use this and then pair it with their text and the rest of their vision to complete their design.
[scrollGallery id=18]
We are very excited to have been able to work on this custom piece. Peter was great to work with and had a very creative vision for the design.
Check them out and 'Like' them on Facebook by CLICKING HERE.
You can see all of their events and find out where you can spot their truck and grab some of their delicious grub!