The return of MadMen is here! Are you excited?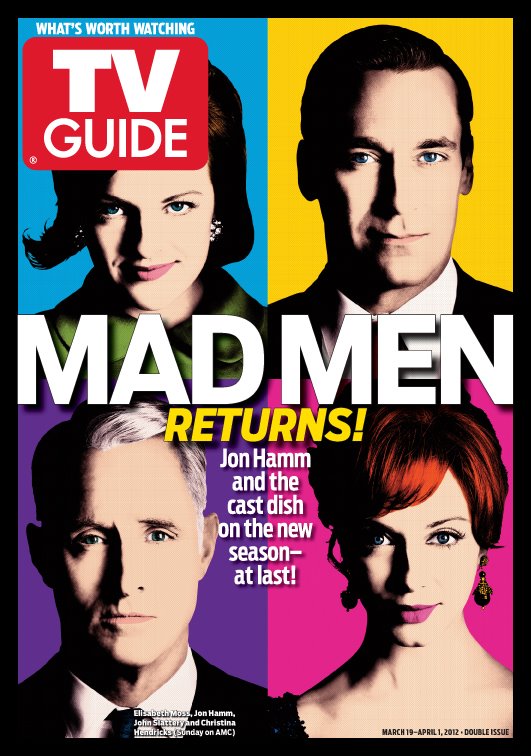 While gazing past the newsstand the other day, I came across this eye catching cover of the new TV Guide magazine. The design hosts the 4 main characters of the Mad Men show in a fun to look at pop art style that matches the 1960s decade Mad Men is set in.
At AllPopArt we create the same style art that you see here, using your own image. So if you are a big fan of the show or this image, then come and check out our Classic style portraits here: CLICK ME.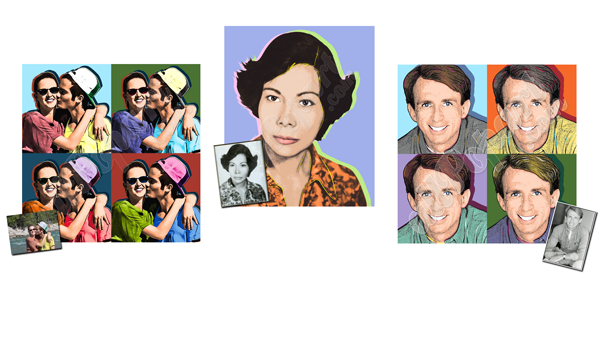 If you are unfamiliar with the show, then now is the perfect time to get acquainted since the 2 hour premiere of the 5th season airs March 25th on AMC.
Here's a little detail on what the entire buzz is about:
The show originally aired in 2007 with their groundbreaking first season. Mad Men spent the next 4 years captivating audiences with their historical authenticity and visual style. The season finale of the fourth season aired on October 17, 2010. It's been almost a year and a half since fans have had their fix!
In the meantime, the Mad Men discussions never ceased. The themed parties and Halloween costumes started popping up around each corner. Awards were passed out left and right including 15 Emmys and 4 Golden Globes.
Now they are returning for the long awaited 5th season! Get on board with the classic fashion by creating your own custom portrait with us and be sure to sit in on the premiere episode.