Win this tin of Lebkuchen assorted treats
from Leckerlee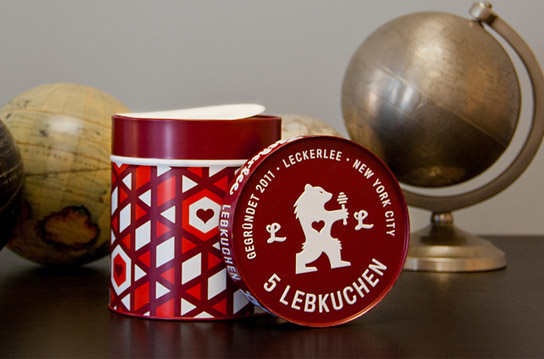 Lebkuchen Cookies
From Leckerlee
Value: $28.00
We have made it to the third giveaway. It was a close one though since these cookies are so good, we had a hard time saving a pack for you!
These delicious German Sweets come to you from the NYC-based maker Leckerlee. The lebkuchen cookie is perfect for the nut lover. Almond, hazelnut, and marzipan team up with candied citron and orange peel to create a heavenly taste. In this tin, you'll get both the classic and chocolate varieties. How can anyone resist?
To Enter the Giveaway:
Upload an image to our Facebook wall of your favorite dessert!
You need to be subscribed to our newsletter to enter our giveaways. If you aren't, do it

HERE

(we don't share any info, but we will notify you of cool giveaways like this).
Additional entries:
Tweet about us and the contest, be sure to tag us!
"@AllPopArt Giveaway! Delicious German cookies. Enter now: http://​on​.fb​.me/​x​U​U​oMX"
Share this contest on Facebook.
This giveaway ends on March 23rd, 2012 at 5PM EST
Giveaway Rules
Please upload your images to AllPopArt's Facebook wall: HERE.You need to be subscribed to our newsletter to enter our giveaways. If you aren't, do it HERE. Contest begins on March 19th, and ends March 23rd, 2012 at 5PM EST. No submissions will be accepted past this time. Additional entries include Twitter or Facebook posts and will count as 1 entry per post. You must be a U.S. resident, age 18 or older to enter. (Giveaway rules and regulations in other countries prevent us from offering prizes to residents outside the U.S.)
CLICK HERE for official rules