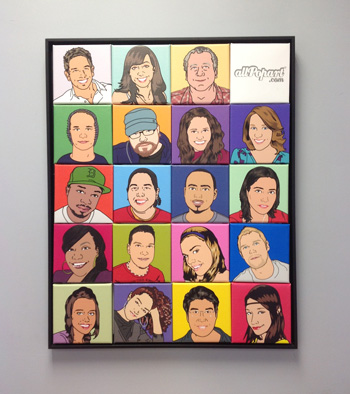 Working in an office every day at the same desk, the same room and with the same people can be a bit mundane. (To everyone at the office where I work, I assure you I have never felt this way… hehe
) You can even say the same about your home, that is if you have some not so happening decorations. One way I spruce up my home and make it come to life is with some amazing artwork and pictures all over the place of me, my dog, my boyfriend, my family and some friends (the ones that I like)
So why not do the same with your office?!?
We certainly enjoy the things we have done with our own office here: a showroom with some great portraits, painted walls in our favorite colors, vintage style posters, even infographics posters! However, the more rewarding pieces for me to get to see every day are the custom corporate portraits we have created for each team member. These are fun because they are portraits of ourselves! Who doesn't love pop art images of themselves? (I do, I feel like a model)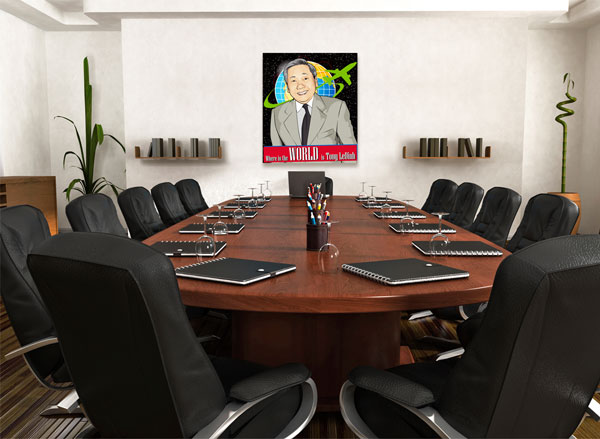 It's a great way to add more to those average, boring office walls, and with a personal touch. They also make for some pretty unique corporate gifts: anything from a 6 panel Warhol of your company's logo to a large stretched canvas portrait of your boss in the comic art lichStyle.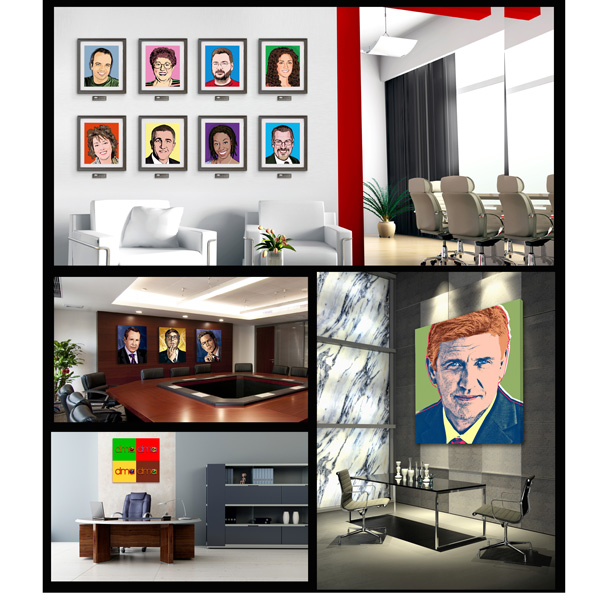 Check out some more of the artwork we have recently created. They are some really awesome designs; some funny, some very serious; but all in all you'll be able to find something that will fit into your office easily: custom corporate portraits.