It's exciting for us to share our stories, whether we are showing off our pop art pet portraits on the blog or posting pictures of our office on Facebook.
We also enjoy when you share your own AllPopArt stories with us. When we get wind of a blog post or photo of our portraits in your homes, it really makes us smile!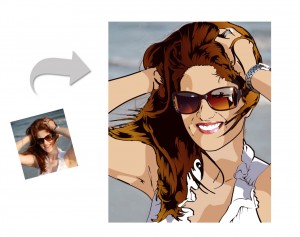 We especially like to hear great things about how happy you and/or the gift recipient is with their canvas portrait!
For our second post in this series, we would like to show off a blog post by one of our customers. Recently, Richella from ImpartingGrace​.com shared some nice words about her own custom portrait. She tells her "love story" of how her husband had a beautiful photo of her turned into a custom comic art design. She even mentioned how she "let out a little scream" when the portrait was revealed to her.
The image below is their 42"x52" portrait hanging perfectly in their home.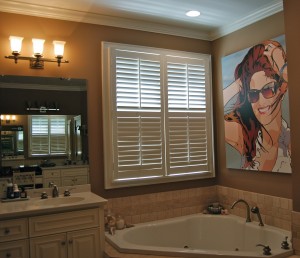 We LOVE seeing your pop art portraits hanging in their rightful place on your walls. If you have any great stories or images of your portrait on canvas, feel free to share! Then, create your very own comic portraits from photos today.
You can always join and share in our community here:
Create your very own comic portraits from photos today.