As many have been quoted to say, "The best gifts are personalized gifts."
Trying to come up with the perfect gift for any occasion can be very complicated. Ideas run through your head like a long list of options, each one presenting its pros and cons. Then, once you decide on a few secure ideas, you have to make sure the idea is doable.
With the ease of the internet, locking down all the who, what, when, where and how is pretty simple. After a few quick emails and detailed replies, the next customer in our story sharing series was able to do just that.
The goal in mind was to create a wedding gift that also commemorated a huge moment for the gift recipients. In 2011, at the Churchill Downs Racetrack, the beautiful horse named Banned came in first place at the American Turf. And the lovely couple celebrating their wedding are the owners of this horse.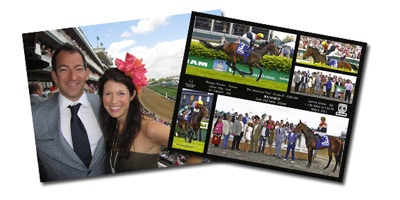 With inspirational images of artwork from other horse races and photos of the couple and the horse, a custom portrait was created to show off both their life together and their big win.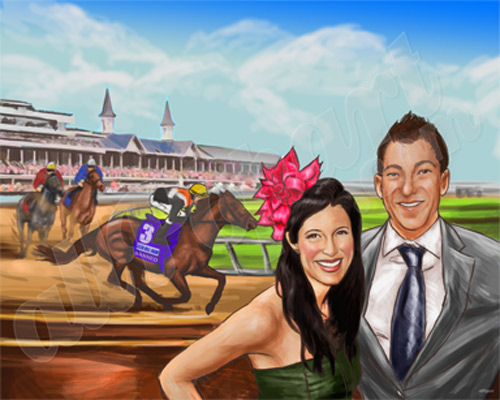 This couple came in first at the racetrack and in life!
Now this personalized canvas can represent many things to them and they can enjoy it for many years to come.
You can always join and share in our community here:
Create your very own couples portraits today.