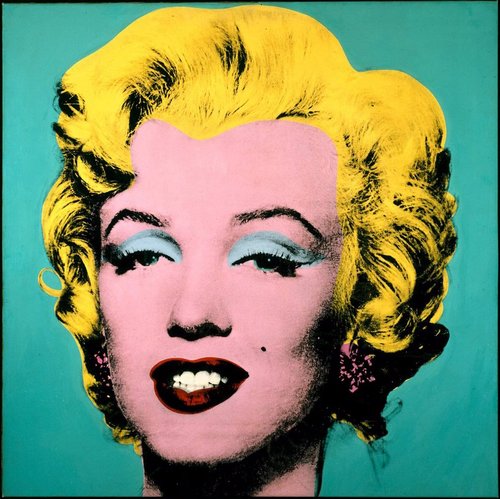 The term Pop Art was first coined in Britain during the mid 1950s. Arriving to the US by the late 1950s. It consists of a worldwide movement in painting, printmaking and sculpture, which all together add up to a whole new art movement.
The motifs represented in Pop Art are related to "popular culture". Examples of popular culture are comic strips, magazines, advertisements, mass produced items or billboards among others. We can also see that pop art artists have depicted constantly the faces and photographs of celebrities, enhancing them with colors and reproducing those images in a serial way. This "serialism" represents mass culture and in some cases it is a form of parody or satire of it.
Main exponents of this art movement are Andy Warhol, Roy Lichtenstein, Jasper Johns among others.
Below you can see a gallery of the most iconic pieces by these artists.
Pop art Andy Warhol's Campbell's Soup Cans 1962