We read recently that 46.1 percent of consumers own a smartphone (USA Today, Nov. 2012). And since most smartphones these days double as a camera, that's millions and millions of photographers! That also means millions of opportunities to make someone smile, not only while they're in front of the camera, but also when they see their own image turned into a work of art. We think some of the world's best pop art comes in the form of art from photos.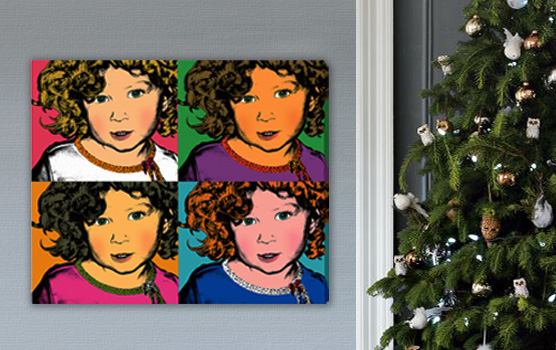 We happen to know that Santa has surprised Mrs. Claus more than once with cool creations captured by his SantaCam and transformed into works of private pop art just for her. We're sworn to secrecy about the details, but we can tell you that Santa's photographic skills are no more advanced than yours. (Sorry, Santa…we're just sayin'.)
Truly, though, we see amazing, touching and unforgettable photos from our very own customers — people like you who want to share something they've created as a gift for a loved one. You sure don't need to be an Andy Warhol or Jasper Johns to imagine an image, snap a photo, and then let our skilled illustrators here at ALLPOPART transform your pic by hand into a unique, customized gift that will find a welcome and prominent spot on your loved one's wall.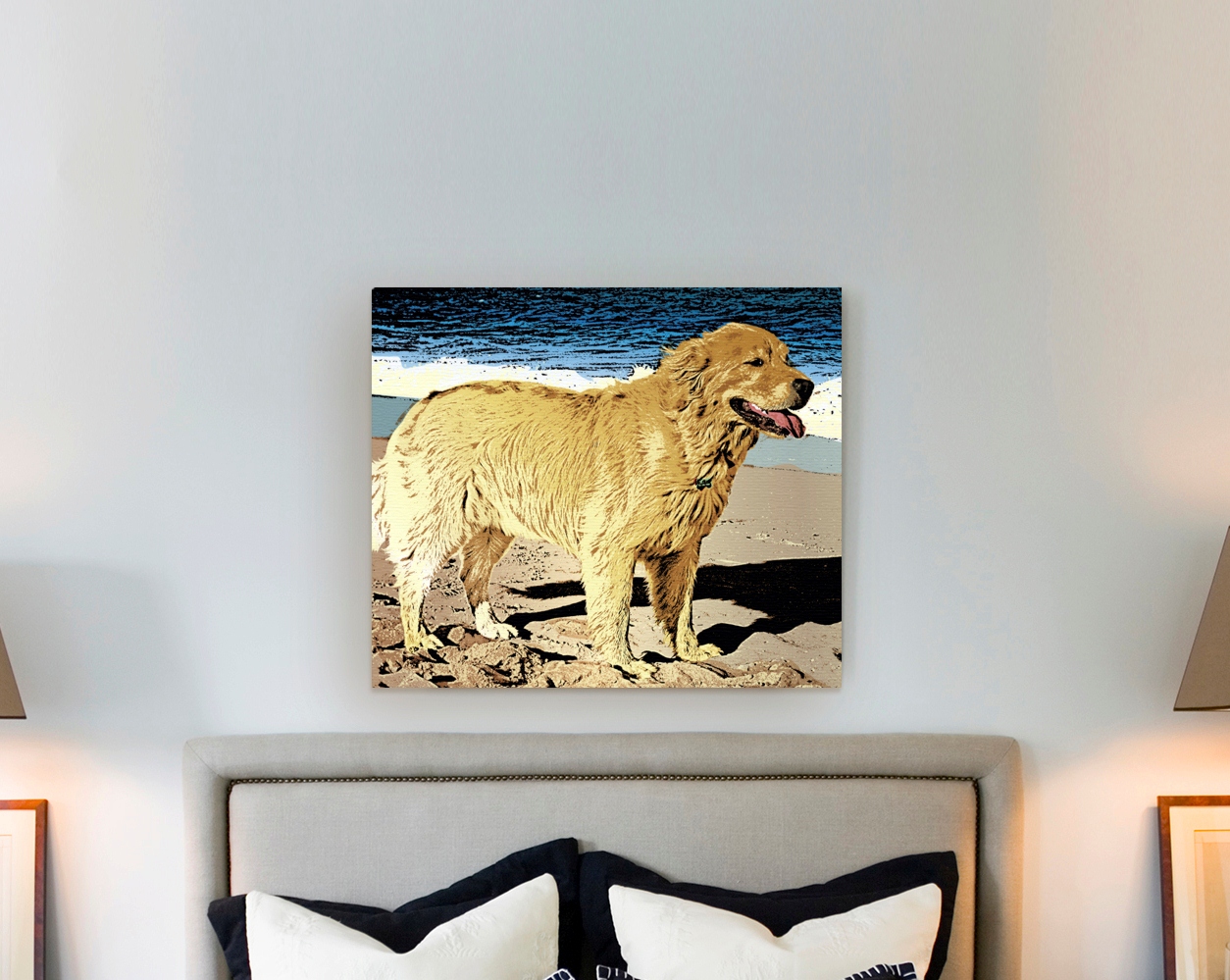 The holiday season is an ideal time to take memorable photos. Keep that smartphone or other digital camera with you at all times! You don't want to miss an opportunity when the perfect moment — your kids at the ice skating rink, your brother on his skis, your fiance under the misstletoe — suddenly comes into focus.
After you snap your favorite shot, the next step is easy: contact us!