Since its inception in 2002, Art Basel Miami  has featured over 2000 artists each year during its annual exposition. Showcasing contemporary artwork, the event encompasses the entire city of Miami, Florida. Art from the 20th and 21st centuries from Europe, Latin America, North America, Asia and Africa will be on display throughout the four day festival.
This sister event to Art Basel in Switzerland provides the opportunity for up and coming artists to publically share their work alongside that of those who are esteemed and well-known. Selection of the participating galleries is done by a committee of acclaimed international gallerists who serve on the panel for 5 – 10 years. With galleries numbering over 260, there is a style of artwork for every taste. A variety in types is offered including public pop art projects, video art and the performing arts.
The experience of viewing museum-quality paintings and the discovery of cutting-edge pop or contemporary artwork within the same festival is all part of its charm. Art Basel Miami has promoted a number of additional local events. Nearby art galleries offer exhibits in South Beach, downtown Miami and the Wynwood neighborhood. Free exhibits and more private events can be found before and after the main festival, taking advantage of the influx of art patrons to the Miami area.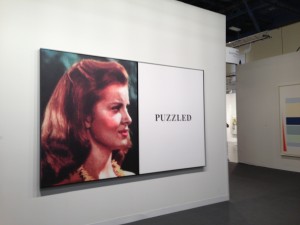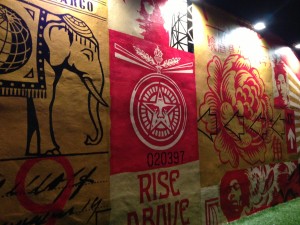 Local parks including Bicentennial Park and Bayfront Park hold coordinating festivals giving visitors the opportunity to enjoy the arts in both indoor and outdoor settings. Performing art venues including Gusman Theater also host movie showings and live performances. Events for all ages including children are included in the itinerary. Interactive art and craft activities and musical performances will entertain the kids while the adults peruse the exhibits.
Florida's beautiful weather along with the celebrated quality of the exhibitions draws collectors, curators, art dealers and art aficionados from all over the world. To create your own personalized pop art pieces, make sure to visit All Pop Art while in Miami. Customized artwork in the style of Andy Warhol, classic comic art and others can feature people or their pets on canvas or paper. For more information on Art Basel Miami and creating your own unique pop art, please contact us.