Do you often hear someone you know say, "I need to write that down" or "Don't forget to…"? Are they scrambling at their desk or in kitchen looking for something to write on? Frustrated with sticky notes falling off, lost calendars, and unrealible electronics. Help them stop that madness with something that pops!
The solution is a personalized dry erase board. It is no ordinary reminder and it will never be lost. Take a favorite picture and create a piece of art that is fun and funcational. They will want to write on it all the time. No more running around, aggravation, and forgotten events.
Pictures on your camera will never be the same with pop art. Convert them into the style of Andy Warhol, Cubism, comic, and more making them the creative unique photo gifts. Choose how you will like your art to be framed or if you perfer, canvas. These pieces of art are one of a kind and will last a lifetime. Perserve that someone special with a little history.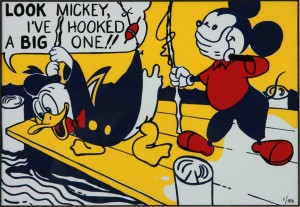 Did you know that Pop Art was originally called Propaganda Art? Founded in London during the mid-1950s and arriving to United States in the mid-1960s. Roy Lichtenstein was one of the first artists to create this style of Pop Art. He drew comics like paintings and said, "Pop Art looks out into the world. It doesn't look like a painting of something; it looks like the thing itself."
At AllPopArt we offer many styles and options, creating the perfect unique photo gifts for anyone in your life. Got more than one person? Consider gifting a couple, family, or any other group with an art piece of them all together. Not just limited to people, these make awesome portraits of your pet too! Contact us to discover your options, ask questions, and place an order.