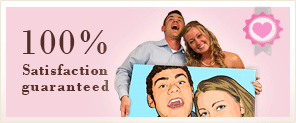 Satisfaction Guaranteed
Money Back Guarantee
We are so confident that you will love your AllPopArt portrait and invitations that we back up all our products with our complete money back satisfaction guarantee. If you aren't happy with your order once you receive it send it back to us within seven days and we'll redo it or you'll receive your money back.
Read our Full Guarantee
Premium Materials and Superior Quality
Our portraits are created using the best materials available in the market. We have tested many different kinds of canvas, fine art paper and frames and we only select the highest quality and most exclusive materials to ensure long lasting quality for each portrait. This also shows in the exquisite craftsmanship of the final products.
Read more about Our Materials
Sustainable and Eco-friendly
Many of our portraits are produced for kid's rooms and are 100% free of any harmful materials. All our work is produced in the US, in our studio, from beginning to end and our materials are selected from verified sustainable sources. Keeping our entire production process in-house allows us to carefully supervise the creation of each piece and minimize transport energy.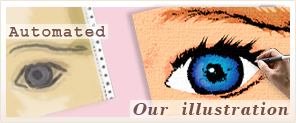 Unique and Different
Why we can't show a preview immediately
Unlike most personalized portrait shops that do not require sittings, our designs are NOT done using automated software. We are proud to count with a talented team of award-winning illustrators and digital artists who handcraft all your exclusive designs within 2-5 days.
Exclusive designs & quality you won't find anywhere else
Our in-house team of award winning artists is constantly working on new and original design styles. Our artists are trained to be extremely creative in the drawing process and not to spare in the details, ensuring that your piece is truly unique. Although other websites try to copy our style, we are proud to hear from our customers that they have not found anything as good online or in stores.
Visit our Before & After Galleries
Leading the Industry
From our very beginnings, AllPopArt has been the best source for original personalized portraits. We encourage you to read testimonials from current & previous customers as well as to visit our Artwort Gallery of just shipped products and compare it with other companies'. We are sure you will find our portraits to be the best in the market. In fact, we would encourage you to visit the galleries of other online shops so you can see the difference.
Read Customer's Testimonials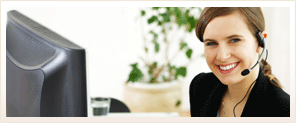 Personalized Attention for EACH Order
Outstanding Customer Service
At AllPopArt we strive to provide the most pleasant customer service experience ever. Customers have sent us boxes of chocolates to thank us for our commitment to them and we have spent sometimes hours on the phone and email to assist selecting the perfect photo and gift. We reply to any emails or requests the same business day.
Contact Us
Effortless Shopping Experience
Whether you order online or by phone, you will find our shopping process to be intuitive and quick. Simply select your design style, size, material and framing option - Then send us your photo/s. Our in-house art team will create a proof for your approval in 2-5 days. Need it faster? No problem, just select from one of our two expedited methods or contact us for faster service.
How Our Process Works
Commitment Makes Waves
Read testimonials from any previous AllPopArt customer and you will realize just how much we care about your satisfaction. We are truly obsessed with quality, originality and craftsmanship. It is no wonder that we have been selected by Oprah as one of her favorite gifts and editors of publications such as Vanity Fair, Elle Décor, Metropolitan Home and House Beautiful, to name a few, have written about us.
See our Media Features